Career Guides are upper class Smeal students who have been successful in securing internships and/or co-ops throughout their time at Penn State. You may contact Career Guides to ask any questions related to finding an internship and/or co-op, including general advice for career success. They are great resources for learning about Smeal academics and career preparation experiences as well.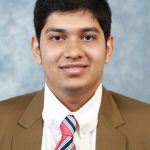 Devam Shah – dbs5187@psu.edu
Major- Marketing
Minor- Information Systems management
I am really interested in pursuing my career in digital marketing, social media and data analytics. This past summer I interned at AccuWeather. I had a great experience working at AccuWeather because I came across hands-on real life business problems and helped solve them. Outside academics, I am a photographer at The Daily Collegian. I love to play squash and table tennis. I am a big movie buff and I am multi-lingual.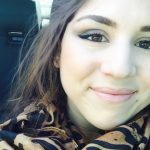 Emilee Semple – eas5747@psu.edu
Major: Supply Chain & Information Management
Minor: IST
My name is Emilee and when I'm not in Happy Valley, I live in Boyertown, PA. I'm currently a junior in the Smeal College of Business. Over the Spring 2016 semester, I participated in a co-op with The Hershey Company. During those six months, I performed a very cross functional role between category management, marketing, sales, finance, supply chain, and their internal innovation team. I plan to pursue an internship for this summer, as well. I'm involved in a few clubs on campus, but most of my time goes to Big Brothers Big Sisters of America. My little sister is seven years old and it has been a very rewarding experience so far. I look forward to working with other students this year to help them become better business professionals!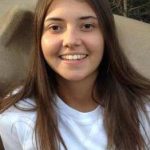 Isadora Fraga – imf5031@psu.edu
Major: Finance
Minor: International Business
I am currently a senior pursuing a degree in finance and a minor in international business. At Penn State, I have been heavily involved with International Student Orientation (ISO) and the Penn State Finance Society. Over the last couple summers, I interned at PwC within their Advisory practice. I am originally from Brazil, and I (as a true Brazilian) love watching or playing soccer. I am very excited to be a Career Guide and share my experiences with other Penn State students!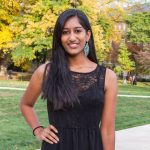 Kirthi Polam – srp5362@psu.edu
Major: Finance
Hi, my name's Kirthi and I'm from West Chester, PA. I'm a junior finance major in the Smeal College of Business. This past summer, I interned in the finance department at Astra Zeneca in Wilmington, DE. Since my freshman year, I have been a part of Natya- a competitive classical Indian dance team on campus. I also was a TA for Econ 302 last semester as well as part of the PR Committee in Smeal Student Council. As a freshman, I would have loved to hear more about all that Penn State has to offer and that's why I'm excited to be a Career Guide this year!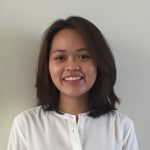 Uyen Huynh – uth5001@psu.edu
Major: Business Management
Minor: Supply Chain and Information Sciences and Technology
I am an international student from Vietnam and currently a senior in the Smeal College of Business.  I like drawing and volunteering during my free time. I also believe that doing community service is a very meaningful and rewarding experience. Through Career and Corporate Connections, I hope to connect with more Smeal students at Penn State and be a part of their professional development.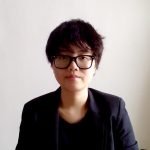 Vy Bui – vhb5011@psu.edu
Major: Finance
Minor: Economics and Religious Studies
I am currently a junior in the Smeal College of Business. I am originally from Vietnam, but I love traveling the world. Before coming to Penn State, I attended a French International School in Hanoi – Vietnam and so I can speak quite fluently French, besides Vietnamese and English. Outside of school, I love playing music and watching original series by Netflix.
Hopefully, with my internship experience in various industries, I will be able to share what I have learned with all of you!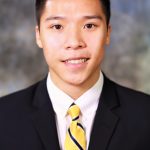 Will Cu – hnc5051@psu.edu
Major: Finance
Minor: Legal Environment of Business
I am a Senior student in the Smeal College of Business. I've had a few different internships between Sydney, Australia and Ho Chi Minh City, Vietnam. I'm also involved with Phi Sigma Kappa Fraternity, the Finance Society and Snowboarding Club. I enjoy sports and fantasy football. During my free time in the winter, you'll most likely find me snowboarding at the nearby mountains.